This is our newly developed high end display show case suitable for your large collectibles like 1/18, 1/24 models.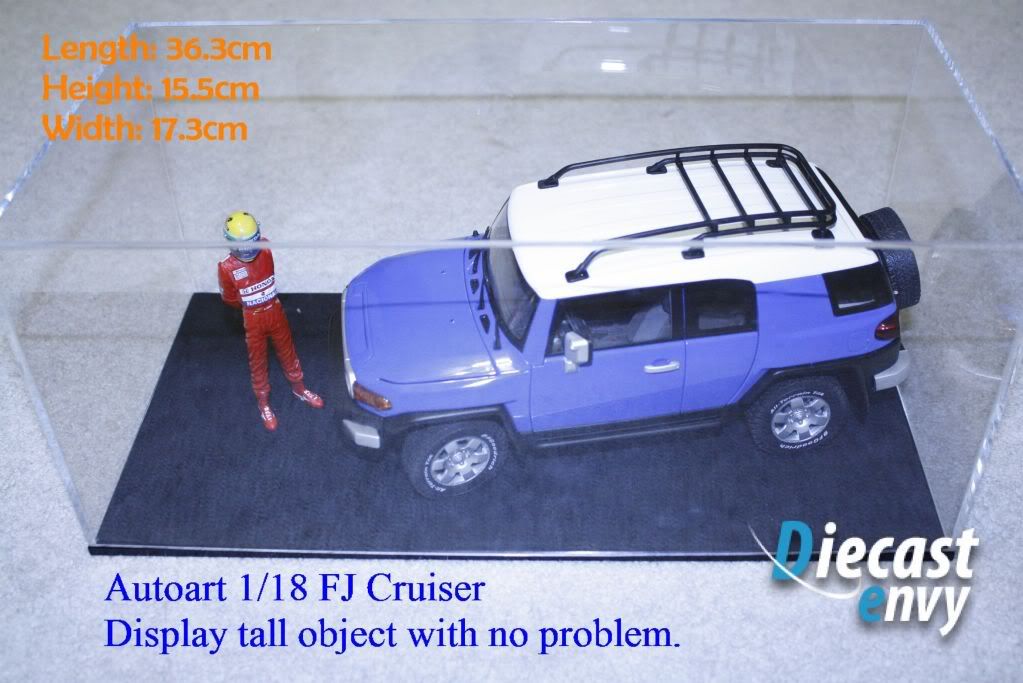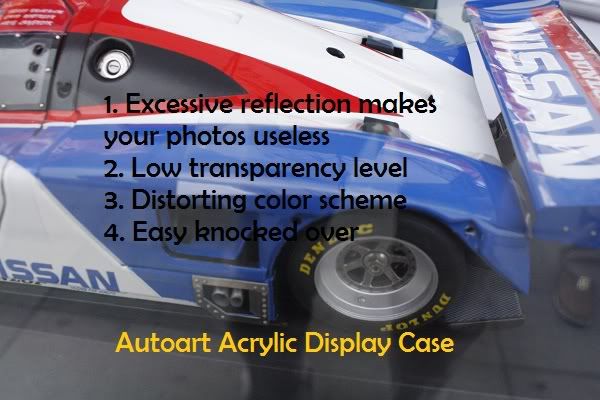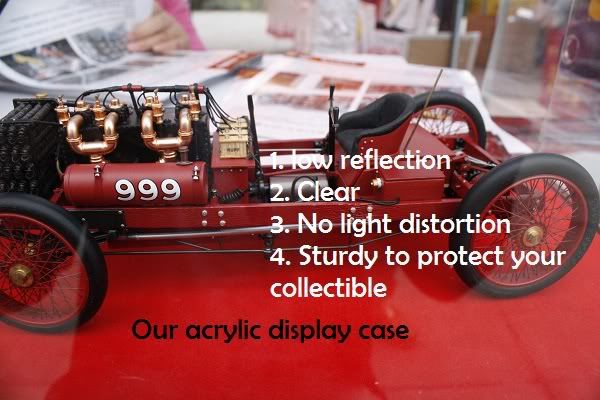 In contrast with traditional acrylic display case, such as the one introduced by AutoArt, we used the new type of acrylic that known for
1. low reflection
2. high degree of transparency level
3. no light color distortion
4. higher quality density
Plus we include a layer of elegant soft carpet-like fabric to make your collectible extra stand out. (We offer different color selection, for wholesale customers, please contact us for details)

On top of that, we take care of traditional "corner problem" by perfectly cutting sides into 45 degree angle and use special type of glue to make the perfect joint. You can hardly see any seam.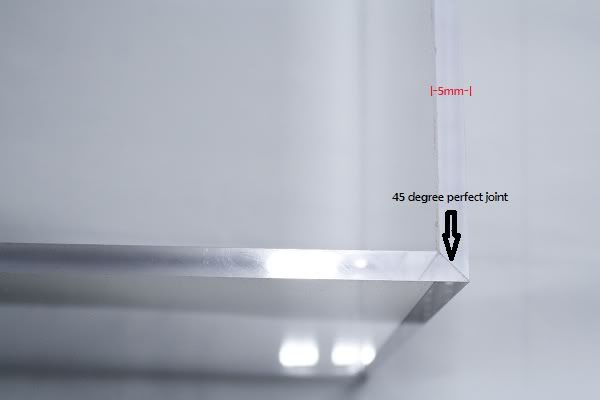 Below is our 1/18 display case: